There are a lot of similarities between the evolution of Web 3.0 technologies compared to their predecessors. Just like Web 1.0 and Web 2.0 were about connecting people, the Metaverse incorporates a range of technologies and integrates new ones to create new worlds of connections between people and groups of people. One of the key differences is the use of digital currencies. Thanks in large part to blockchain technologies, startups that are creating their own stake in the Metaverse are creating their own currencies. These currencies add a deeper connection to these communities, one that wasn't possible in former iterations on the web. In this article, we'll look at some of these coins empowering the Metaverse. Because of the constant fluctuation of the market for these coins, they are arranged somewhat randomly in the Metaverse but analyzed through sentiment and investment tools Santiment.
This article is not investment advice, but informational. It's based on current research and observation.
MANA — Decentraland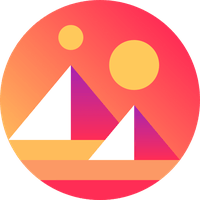 Decentraland is billed as a 3-D virtual universe where users create, explore and trade. It opened to the public in February 2020 and overseen by Decentraland Foundation, a nonprofit organization
Users rely on MANA, which is a cryptocurrency that is based on the Ethereum blockchain.
A plot of digital land in Decentraland sold for a record $2.43 million worth of cryptocurrency recently, more than double the prior record high for virtual real estate, which was more than $913,000.
Santiment, which also features social dimensions of the coin, reports that MANA has about 316,000 Twitter followers and has a market cap of about $9 billion.
Twitter: https://twitter.com/decentraland
AXS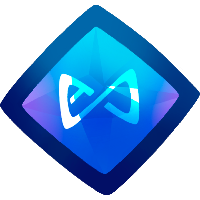 Axie Infinty is a Pokémon-inspired universe where users can earn tokens by playing games and contributing to the ecosystem. According to the website: Axie ranked the top Ethereum game by daily, weekly and monthly active users.
Its token — or Axie Infinity Shards — trades under AXS and is an ERC-20 governance token. Players can earn $AXS when they play various games within the Axie Infinity Universe and when they take part in user-generated content initiatives.
Currently, AXS has a $7.6 billion market cap, according to Santiment, and an active Twitter base of about 21,000 people.
SAND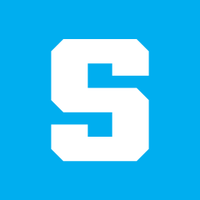 Sandbox is an open NFT metaverse where users can create, play and monetize their creations in the blockchain.
According to its Medium blog, Sandbox Alpha recently opened 18 experiences created by The Sandbox's teams on Nov. 29, 2021. Its currency is SAND.
SAND has a market cap of approximately $5.18 billion.  Sandbox has 30,000 Twitter followers who are active.
SAND has grown about 14,000% in the last year and is trading around $7 to $8.
Enjin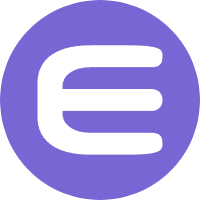 Enjin advocates — which trades under ENJ — say its mission is to build "a product ecosystem that will help humanity create advanced virtual economies through the power of blockchain technology."