There are numerous NFT projects on the market. Despite coming in different shapes and sizes, each requires a certain amount of funding; for a successful launch. Outlier Ventures is a metaverse accelerator that helps NFT projects go to market, investing in the best projects to help them make that easy transition.
Jonathan Pullinger is the token marketing manager at Outlier Ventures with vast experience in NFTs and blockchain-related technologies. 
Originally starting at a bank, Jonathan, alongside his colleagues, began his web3 journey as a humble bitcoin miner. "I thought I should check it out at the time. I realized Bitcoin was interesting. We agreed to put some money together, buying a bitcoin miner. We started doing basic mining and having a little play. We realized that we were on to something and then decided that we should scale it."
Speaking fondly, Jonathon also explained how he set up Thorne Capital alongside his colleagues, buying more miners and mining bitcoin for over a year until they realized mining would not be fruitful."We bought and built more miners, and we mined Bitcoin for 18 months, upgrading our mining equipment until we realized it was not profitable. We had some funny stories." 
From Mining to Tokenisation
Like many miners, Bitcoin mining became nonprofitable for Jonathan and his crew. But that didn't stop him. Knowing the space well, he quickly switched his focus toward token creation. He began working for a company known as a Tatatu, seeing great results. "I then got involved with a company called Tatatu, creating tokens. I worked as their CTO, building their tokens out. And then we went on the crazy journey that was Tatatu on the ICO. We had the fourth largest fundraising of 2017, raising $575 million."
Of course, such a large amount of money also requires a great deal of responsibility. Something Outlier Ventures knows all too well. Diving into details, Jonathan explained the metaverse accelerators schemes for raising money for projects.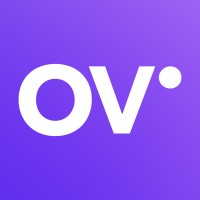 "We have two schemes, and we have the base camp. Then we put them through our base camp accelerator. We teach them about branding and PR, and we put them in touch with our tokenomics team to make sure their tokens will work."
Currently, Outlier Ventures is looking to work with over two hundred NFT projects this year. Standout projects helped by Outlier Ventures include Crypto Walkers and Digital Dogs. Likewise, the platform also wants to invest in the wider web3 space, not just NFTs.
"We've invested in multiple different projects in the metaverse, said Jonathon. We've got some property plays with sandbox. We've got a lot of tokens going through token launches. I think that will be a massive thing for the NFT space over the next twelve to eighteen months because it's one of those challenges to get non-crypto native people into crypto is quite difficult. "
"We've also got some web security projects, like Interlock. I mean, they're fantastic. They're just fantastic because they've got a browser extension that will identify if you've got a fake version of a website."  
Jonathon continued: "We're recruiting for projects for outlier ventures; we're looking to put 200 projects through our accelerator this year. Please go to our website, outlier.io, if anybody wants to be considered. Or reach me on Twitter @ApedLate"