Roblox avatar ideas are often the center of discussion in online chats. Whether you are new to the Roblox Metaverse, or vetted user, having the fashionable avatar is a huge narrative. We've listed some of the best ideas for players to be on top of all fashion trends.
As we step into a new era of personalization and borderless digital connectivity, the ability to customize avatars according to one's preferences is a huge bonus. Roblox is one of the largest metaverses, with over 43.2 million daily active users.
Players utilize avatars to move around the metaverse to play games, interact with other users, and much more. The game offers several servers for players to play in, which includes all types of games ranging from action, first-person shooters, racing, and sports.
What are Roblox Avatars?
Roblox Avatars enable users to explore the games from a first-person perspective. Players can walk around, interact with other avatars, play games, and much more. Unfortunately, many users often end up with the same avatars despite allowing different types of customizations.
Many players are looking for different Roblox avatar ideas to represent their style. We've listed some of the best avatar options in this article below. The game has an in-built Avatar Editor that players can use to personalize their digital appearance. In addition, players can select items from specific categories, such as headwear, apparel, footwear, and more.
Imagine using a fully customized Goku-themed avatar within a Dragon Ball Z game server or wearing a cool police outfit while playing a crime-themed game within the Roblox Metaverse. You can claim ultimate bragging rights over your virtual friends and fully enjoy the experience.
We prepared the complete piece about Roblox Avatars, so don't forget to check that out.
20 Best Roblox Avatar Ideas of 2023
Many new Roblox games have been launched in 2023, and these have inspired a lot of new Roblox avatar ideas. We've listed out some of the best looks for the year 2023 below:
Cool Roblox Avatar Ideas
1. Gang O' Fries
The number one cool Roblox avatar is the Gang O' Fries. If you're a fast food fan, you'll love dressing up as a pack of irresistible French Fries. Each French Fry has a different expression, some angry, some smiling, and even surprised fries. Players can purchase this avatar bundle for only 250 Robux. This bundle was also crowned the victor of Roblox's third avatar competition.
2. Roblox Zombie
Do you love playing scary games on Roblox? Think of how much cooler it would be if you entered a terrifying digital world with a zombie as an avatar. This creepy avatar will fit perfectly with your game; you can even use it to terrify your virtual friends!
The avatar shows a brain-hungry zombie that has ripped clothing and rotting flesh. One of the legs is also peeled off completely and is showing bones. You can walk around Roblox and be the center of attention with this cool Roblox Zombie bundle for just 250 Robux.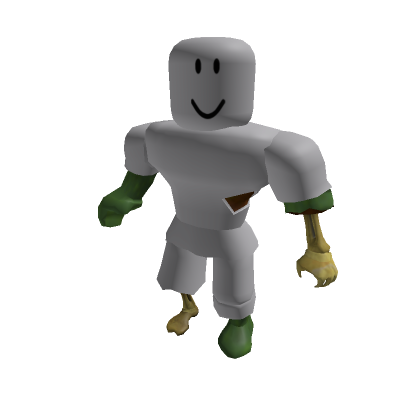 3. Paladin
Looking for a cool avatar, look no more, Knights of Radcliff: Paladin bundle is an excellent choice for fans of ancient mythology and brave knights. Imagine fighting dragons in your golden armor. The best part is, players can purchase this bundle for free! You have to go to the Roblox store and click "Get."
The bundle includes several cool animations and items such as the torso, hat, and other accessories. Once you've adorned this brave knight's armor, you can begin defeating your foes and saving damsels in distress in no time! This shiny bundle will make you one of the coolest players in the game.
4. Elemental Crystal Golem
Priced at 400 Robux, this Roblox avatar is definitely worth the price. Imagine walking into a server as a golem made from levitating rocks. Everything about this avatar, from its animations to its accessories, is super cool.
The color scheme of this bundle is also very unique. The figure itself is black, and the golden crystals on the avatar make it stand out! So if you're planning on playing the villain in any game, this is the avatar you want to use!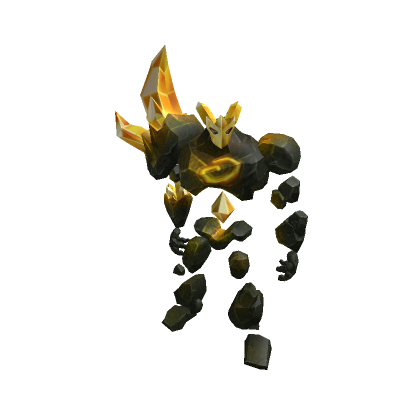 5. The Nine-Tailed Fox: Tenko
This Roblox avatar is one of the coolest options for anime fans. This cool Roblox character is a wise old fox that can transform into a man or a woman of any age as soon as the fox mask is worn.
The avatar has nine tails, making simple animations such as walking appear very impressive. The bundle can be purchased via the Roblox store for only 250 Robux. You can wear this avatar skin to become a real virtual anime character to play incredible games with your friends!
Cute Roblox Avatar Ideas
6. Nezuko Kamado
If you've been involved in the anime community for a while, it must have been impossible to overlook the Demon Slayer series. One of the cutest characters from the series, Nezuko, has been featured as a Roblox avatar. This cute avatar can be made by combining several different accessories or can be purchased for 255 Robux. The close attention to detail makes this avatar a must-have for all anime lovers. Nezuko wears a bamboo hat with a traditional kimono.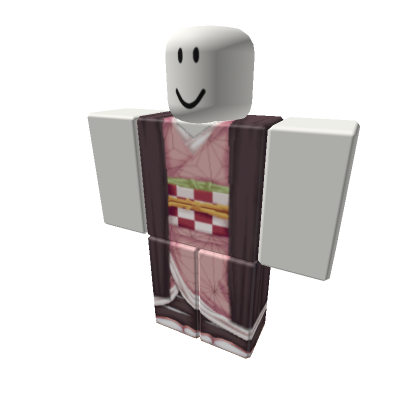 7. Royal in Pink
This cute Roblox avatar wears trendy pink clothing and Gucci accessories which can make players the center of attention at any virtual gathering. This avatar is a great fit for those looking to showcase their love for designer clothes and the color pink. Some accessories used with this look include Gucci Sunglasses, Wide Gucci Denim Hat, Poster Girl Record, and the Kenneth Body.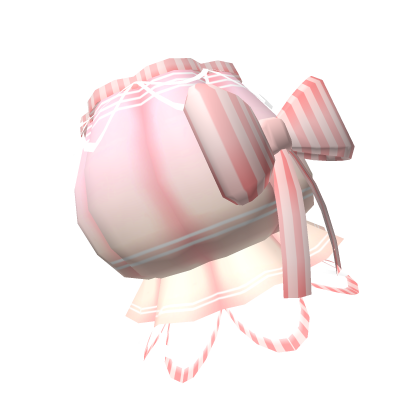 8. The Birdcaller
For those that love nature, the Birdcaller is an excellent idea for an avatar. Players can purchase the cute bundle from the avatar store for 250 Robux. The avatar symbolizes freedom; the player can walk around with two blue birds fluttering around them. According to the Roblox store, she can control birds, speak a new language, and dance into the wind, making it an exciting choice for an avatar.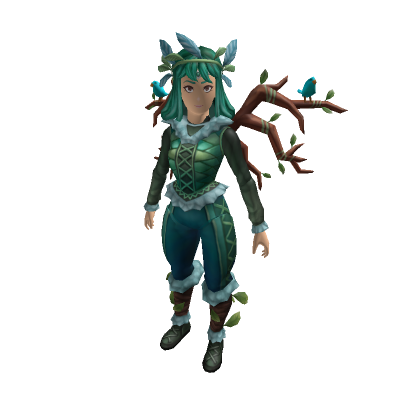 9. Stellar the Solar Scientist
This cute space explorer can be purchased from the Roblox store for 250 Robux. The avatar explores space to search for extraterrestrial life. Stellar wears a space suit with cute purple hair, and everything about her gives off positive vibes. Some stars are constantly circling her head, with other cool animations that will make other players notice you on their servers.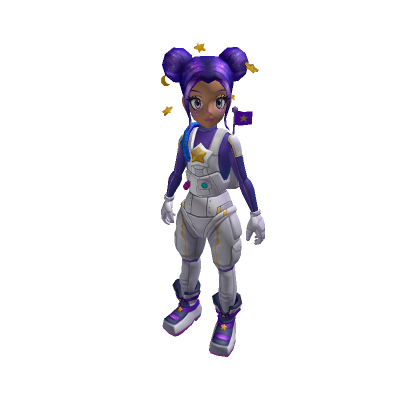 10. Astolfo by Fergusguy300
If you're a fan of the blocky Roblox avatar shape, you do not have to change it entirely for this one. Astolfo comes from the famous anime series Fate and is another player-created combination perfect for teens. Everything ranging from the attire to the electric pink hair makes this an irresistible cute idea for avatars. You can purchase the accessories separately, for example, the Astolfo Casual Pants, Simple Black Hair Bows, Astolfo Casual Shirt, Pink Hair Bow Tie, and Cutiemouse. All of this should cost you under 175 Robux.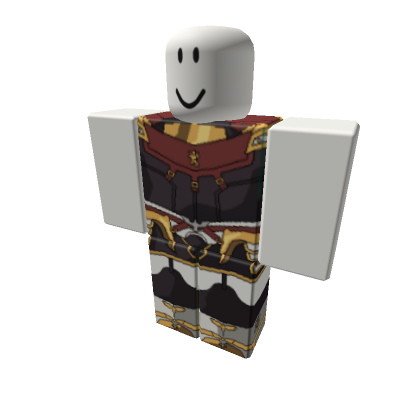 Hot Roblox Avatar Ideas
11. Police Officer Nash
If you're playing crime-based games in the Roblox metaverse, you can uphold the law by wearing this incredible police officer outfit. Fully equipped with all badges, this hot Roblox avatar allows players to walk around with a certain amount of authority. To complete the look, the sunglasses also give off a bad-boy vibe.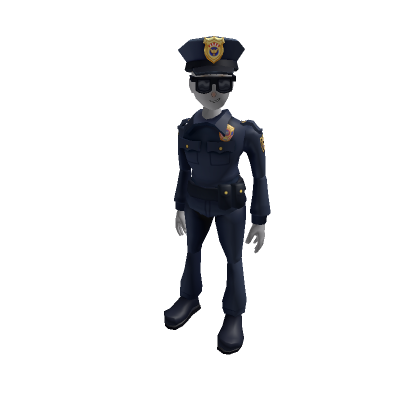 12. City Life Woman
Let loose and showcase your confidence by adorning this city-life woman avatar. There are several beautiful accessories, such as the wristband and belt, with a sassy haircut and casual attire. If you're looking to be the center of attention in every Roblox server, this sleek avatar is undoubtedly the one to use.
13. Teen in Red
Whether you're attending a virtual Roblox concert or any other event, this hot avatar offers the perfect mix of casual and bright colors. The primary colors are red and black, and the accessories are available for free in the store.
Players will have to piece different accessories together, such as the fan hand sign, black ponytail, black jeans, silly fun, white shoes, and happy new year rat. Enjoy roaming around as a carefree teen within the virtual space using this avatar.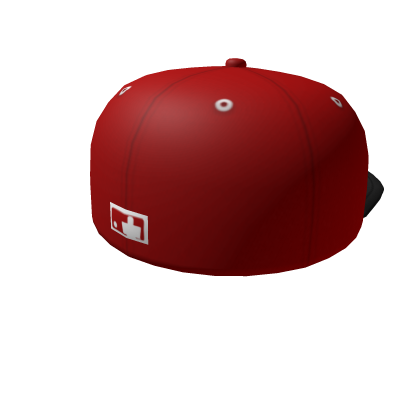 14. Office Style
Nothing looks better than crisp office attire that exudes sophistication. This hot avatar style consists of various free elements such as canvas shoes, a business coat, wetsuit pants, a ponytail, and a pair of Golden Headphones to make it fashionable. This trendy unique outfit will make you stand out, and you can even attend virtual events while wearing this.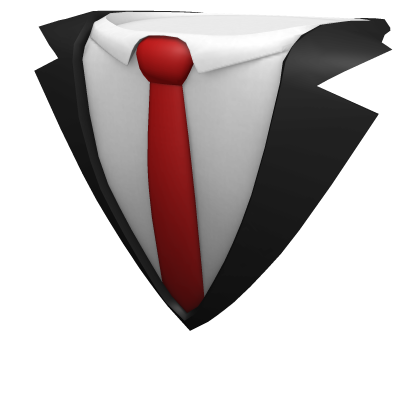 15. Skater Girl
This avatar features complete skateboarding attire, including knee pads and a hat. While wearing this hot outfit, you can glide around the Roblox metaverse using your skates. Players can purchase this look for as little as 200 Robux within the store, and you can start skating in no time!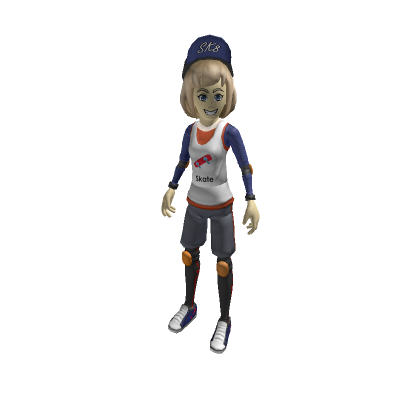 16. Aesthetic Boy Avatar Idea
This cute roblox avatar is every teenagers dream with the 2005 emo look locked down alongside tons of cool accessories. It was created by iceboy_az9 and is a bit expensive, but definitely worth the price. The skin is for 850 Robux, The bundle contains an Emo Black Shirt, Falling Blossoms, White Devil Hood, Terrible Teddy, Anime Hair (White) and Glasses.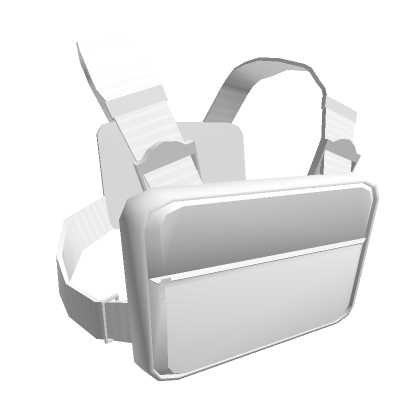 17. Elf Goddess
This stunning outfit is a must have for showing off your classy "royal" side within the virtual world. You are definitely going to be the center of attention if you show up with this outfit, especially at virtual parties!
Created by party2548, this bundle costs 731 Robux. The timeless outfit comes with fluffy ears (white), Gold Jeweled Horns of the Abyss, Elf Ears, Angel Soft Dress with Sleeves, Anime Extensions with White Hair Bangs etc.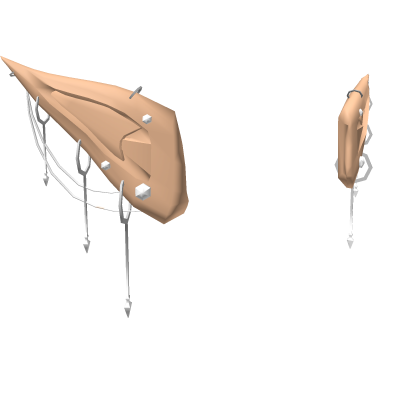 18. Summer Pixie Core
Created by Br4tzgalore, this outfit offers users the chance to show off their fun side by adorning a fun-themed avatar skin with cute accessories. The price for this bundle is 532 Robux, and consists of twelve items. This includes a cute Duck Floaty , Flower Baby, Star Cheeks, Baby Companion, Water Pond, Blue Koi Fish Aesthetic and our favorite, the Pink Rose Buns. The outfit also has a cute puppy that pops out of the outfit.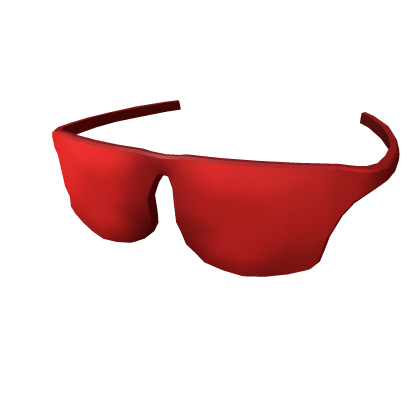 19. Blue Bunny
If you're looking for a cute outfit to wear casually while you walk around in Roblox, the blue bunny bundle is the perfect choice. The best part? It costs only 233 Robux and includes a massive stuffed bunny that you can carry around virtually, while also giving you a male avatar with blue spiky hear and a champion sweater. Explore the exciting world of Roblox using this bundle.
20. Cat Bee Roblox Avatar Idea
While we're talking about cute animals, you can also choose this cute cat outfit if you love animals! The entire outfit consists of numerous accessories such as antennas with honey-glazed wings and striped bodysuit. If you combine all the accessories listed below, the outfit will cost you 660 Robux in total.
The accessories include fluffy pigtails, cat-bee pants, cat-bee shirt, calico cat ears, pixel bee swarm, cat tails, mini big bee and more!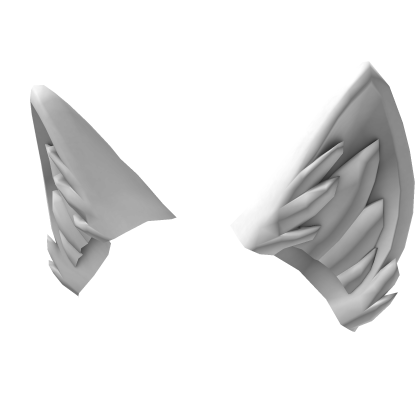 You may also like:
You may also like:
4 Roblox Avatar Ideas Inspired By The Pop Culture Characters
Pop culture refers to trending fashion, music, and everything we see in the media these days. It includes the latest and popular shows and other social aspects as well. These references also translate into the virtual gaming space, with players coming up with unique Roblox avatar ideas to look like pop culture characters. Here are a few examples of them:
1. Red Guard Avatar Idea
Squid Game, one of the most popular shows on Netflix, also has its characters on Roblox. You can select the red hooded jumpsuit, the black freaky masks, large weapons, and other accessories to create your personalized pop culture character of Squid Game on Roblox.
2. GOKU Avatar Idea
Dragon Ball Z is one of the most common anime in pop culture, and most of us are familiar with the character. Those who are fans and want to showcase the warrior side of Goku in their Roblox avatar can always get their hands on this fantastic Roblox Avatar by combining different accessories.
3. Santa Claus Avatar Idea
Santa Claus-themed avatars are also present on Roblox servers. If you want to embody the Christmas spirit and celebrate it with your character, then you can pick Santa Claus with his long beard, pants, shirts, and a realistic Santa head to give a twist to your holidays.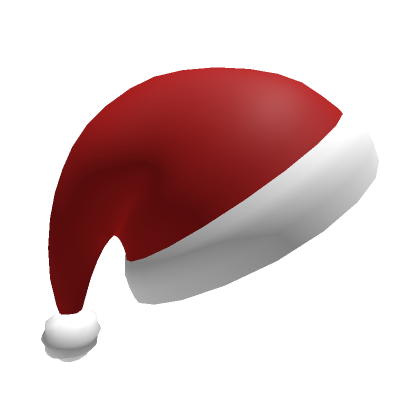 4. Venom Avatar Idea
If you've watched the Spiderman series, you know who venom is. Players can now customize their avatars to look just like this character. However, it is essential to note that combining accessories to make this character is more complex than it seems. Several online tutorials teach how to incorporate similar shirts and accessories to look identical to one of Marvel's most famous villains.
How to Build Your Cool Roblox Avatar?
There are thousands of accessories available within the Avatar store. You can merge the accessories to look like a famous character or use each piece to resonate with your personality. For example, if you like the color blue, plenty of blue-themed Roblox outfits and other accessories are available within the store. Some accessories are free, but you may have to pay for rare items.
1. Create Roblox Avatar in the Studio
You'd have to create your avatar within the Roblox Studio to personalize it. But first, if you need paid items, you must purchase Robux beforehand.
The steps are as follows:
Log into your Roblox account and click on the "coin" shaped icon at the top right. Next, select buy Robux and choose between a subscription and a one-time purchase.
Once selected, you will be redirected to a secure checkout where you can pay via Visa/Mastercard/AMEX/Paypal.
Next, you will see the Roblox avatar tab/column on the left of the website.
Click on the Avatar tab and enter the customization panel. You can first select between a few basic options, such as body size and base clothing.
Next, hover on the customization tab and select between different elements. If what you like is not listed in the free section, you can explore the paid tabs by clicking "Get More" at the top right.
You can either merge different accessories, or you also have the option of purchasing a premade bundle.
2. Customize Roblox Avatar color
Are you tired of your avatar's color? Here's how you change it.
Click on the Avatar tab, then select the body column on the Roblox avatar editing page.
In that body column, you will have multiple options to edit the body of your Roblox character.
You can change the shape or type of your avatar's body, skin tone, color, and everything else.
3. Customizing Other Aspects
The best part about personalizing your Roblox avatar is that you can alter everything else, from your character's body to clothes, eyes, etc. To customize the other things, you must use the editor drop-down menu that allows users to implement their Roblox avatar ideas, gear, animations, and other things.
There is also an added option to upload a custom design file. Keep an eye out for the button "create" under certain accessories. Once you click the button, you can upload your file in the next step. The item will go into review and will be published if approved. Roblox charges a specific fee for customization or Roblox outfits, such as 10 Robux for pants, shirts, and other simple items. However, it is important to remember that the cost can go up to 750 Robux for other intricate accessories.
If you do not like something and want something else, you can get more accessories and skins from the Roblox store and apply them to your character. Moreover, you may need to purchase Robux to buy unique accessories. We've outlined the process of purchasing Robux earlier in this article.
Key Points
Players can explore the Roblox metaverse using their fully customized avatars.
Some of the best Roblox avatar ideas include Goku, Wonder Woman, The Nine-Tailed Tenko, etc.
Customizing and making the avatar according to your style is relatively easy and takes only a few steps.
FAQs
What was the very first Roblox avatar?
The first Roblox avatar was launched on 12th January 2006. This simple avatar had a blue or gray torso with yellow arms and green legs. Unfortunately, it has become the stereotypical "noob" look in the Roblox world, meaning the players that use these avatars are brand new and do not know how to play the game.
How many friends can you make and add to Roblox?
Roblox allows users; a 200-person friend limit. This means you can talk to many people on discord and other applications, but you can only add 200 of your friends to Roblox. Choose wisely! Your gaming partners can make or break your entire gaming experience.
Where can I see my Robux quantity?
If you're using a web browser, you can view your Robux after logging in by clicking on the coin icon at the top right. However, if you're the Xbox app, you can view your balance at the bottom left next to "My Balance."
References
Avatar Characters | Roblox Creator Documentation
What is a Roblox Avatar & Why are They Important? [2022] (metaverseinsider.tech)
Roblox's avatars are about to get more expressive | MIT Technology Review
10 Best Roblox Character Ideas for 2022 | HP® Tech Takes
20 Best Cool Roblox Characters You Must Try (2022) | Beebom
Why does Roblox have a max amount of friends? Why can't you just have as many friends as you want? – Quora
Who is Your First Friend in Roblox? Quiz Diva Answers ~ HSSlive: Plus One & Plus Two Notes & Solutions for Kerala State Board
30 Best Roblox Character Girl Outfits That You Must Try in 2022 | Beebom