The year 2023 is a great time to be a VR enthusiast. With hundreds of games available across different platforms, there's something for everyone. Now, Roblox has jumped into the arena and made its mark with a growing selection of VR games that will delight all kinds of gamers. We've rounded up some of the best Roblox VR games that are worth checking out in 2023.
What is Roblox VR?
Roblox VR is an immersive virtual reality experience that allows players to explore 3D worlds and play games on Roblox. It works by placing the player in a fully interactive and immersive environment with realistic graphics, sound, and controls. Playing Roblox VR can feel like you are really there in the game world.
Building within Roblox is extremely simple, using its powerful "Roblox Studio ." The studio can also be downloaded onto your PC if you want to work offline. Creating your own games can also be highly lucrative, with some developers earning around $1 million just by monetizing their creations.
While the games within the platform are free, the platform also has its in-game currency called "Robux," which users can use to purchase different accessories within the game. After developers reach a certain earnings threshold, they can use the Developer Exchange program to cash out Robux to real-life currency.
How To Start Playing Roblox VR Games?
To start playing Roblox VR games, you'll need a VR Headset. The MetaQuest 2 is an excellent affordable option, but several other VR headsets, such as HTC Vive, are compatible with Roblox games. If you have a good internet connection, you will not need the Oculus Link Headset Cable to connect your VR headset to your PC.
This is because MetaQuest2 has an in-built feature called "Oculus Air Link" that allows connecting your VR headset to your PC over a wireless connection. This enables game players to have a greater range of movement in Roblox VR, as cables do not restrict them. The wireless headset option is only viable if you have a good connection; otherwise, to start playing Roblox VR games you'll have to purchase a separate cable that costs around $79. Your PC should also be capable of rendering high-quality VR games within Roblox, which is why the MetaQuest2 has specific compatibility requirements.
Here are some of the steps that you'll need to follow to start playing games in Roblox VR:
Step 1: Set your MetaQuest2 Guardian Boundary
Step 2: Connect your VR headset to your PC via Airlink. Remember, the headset and the PC must be on the same network.
Step 3: Select the Roblox games that support VR via your MetaQuest2
Step 4: Grant necessary permissions to launch Roblox VR games by clicking on "Allow"
Step 5: You're all set to start playing. Your VR controllers act as your hands within the 3D Roblox virtual world.
The process for starting a Roblox VR game is pretty much the same for all VR headsets; you would need to connect your headset to your PC to launch it. It is also important to remember that not all games on Roblox are VR-compatible, so some may not work when you select them. In the section below we will list some of those that are both VR-compatible and offer the best experience.
Read also: Best Multiplayer VR Games To Play in 2023 (Honest Review)
18 Best Roblox VR Games
1. Escape Room (VR Puzzles)
Escape Room offers an incredible experience in Roblox VR if you love solving puzzles. You can use your headset to move into the first-person perspective of an individual trapped in a maze. The goal is to solve puzzles to 'escape' different rooms.
Users are bound by time, so the player has to make quick decisions. Solving puzzles is much more fun when you're doing it with your friends as you explore different corners of each room, rushing to complete the challenge on time.
VR makes this experience much more interactive, as you can look around in 360 degrees and explore your surroundings completely! If players cannot complete the puzzles on time, they are trapped in the rooms forever!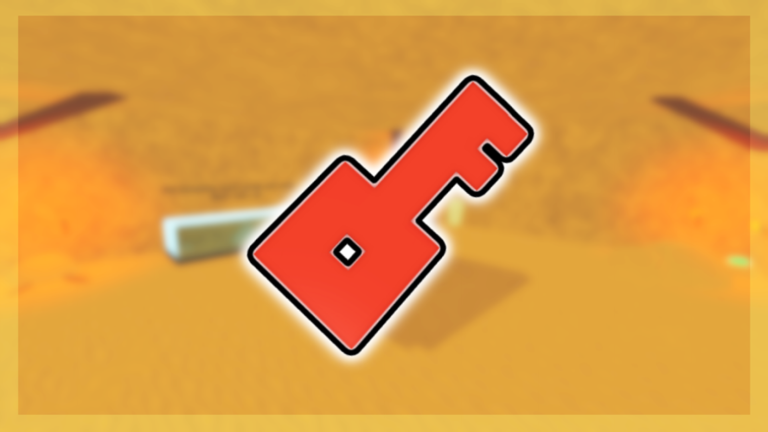 2. Zombie Apocalypse Roleplay (Shocking Roblox VR Thriller)
Want to experience a Zombie Apocalypse in 3D? This game is perfect for thrill seekers as you can utilize VR to immerse yourself in the environment thoroughly. There is a wide range of gear and weapons that you can use to kill zombies before you turn into one.
This game is even more enjoyable when you play with your friends alongside you. You can coordinate different attacks, revive downed friends after they've been bitten, and much more. You can progress through various missions, with the ultimate goal to clear zombies from different areas.
The sound effects in this game make it even more electrifying as you scramble through different mazes and fight zombies while trying to conserve ammunition and more.
3. Paranormica VR (Exciting VR Horror)
Are you a big fan of horror games? This game allows users to experience the paranormal in 3D with scary sounds and much more! The VR Roblox game is not for the faint-hearted because it contains jump scares.
In the Paranormica VR, you use your avatar to search for ghosts with your friends. You use an Ouija board to guide you through the house. The game has gained much popularity on the social media platform Tiktok, with many users posting videos of how they enjoy playing it.
There were a few bugs in how users picked up and dropped items within the game, but this has been fixed in recent updates. Users navigate around the map using flashlights and have to be on guard for any sort of paranormal activity.
As you progress through the game, you'll learn various in-game secrets, such as keeping a crucifix on you at all times can help stop the demons from hunting you. Multiple levels exist to explore, making this a great choice for a Roblox VR game.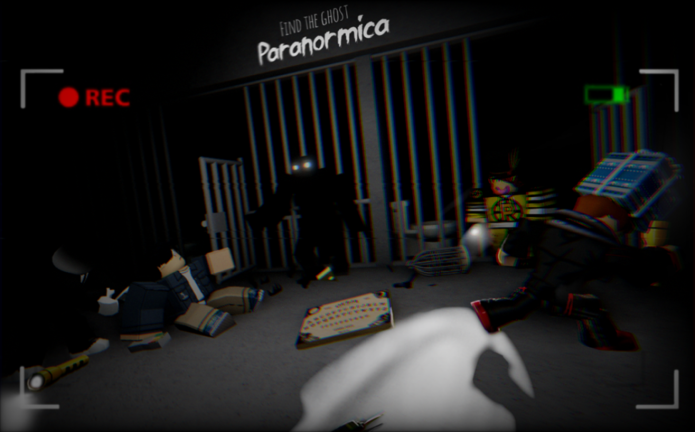 4. Koala Cafe (Cool Social VR Game)
This storyline-based game revolves around a restaurant-based setting where you will serve different customers. Koala Cafe has 50 slots for players at a time, where each person plays a specific role, for example, customer, waiter, etc.
This Roblox VR game creates an ideal setting for social interactions, where you can hang out with your friends and play your part in achieving different goals. You can choose to be as proactive as you want to be within the game.
By successfully handling orders and getting good feedback, players have the chance to become the big boss that owns the restaurant. You can run the entire restaurant and order around other players to optimize the business effectively.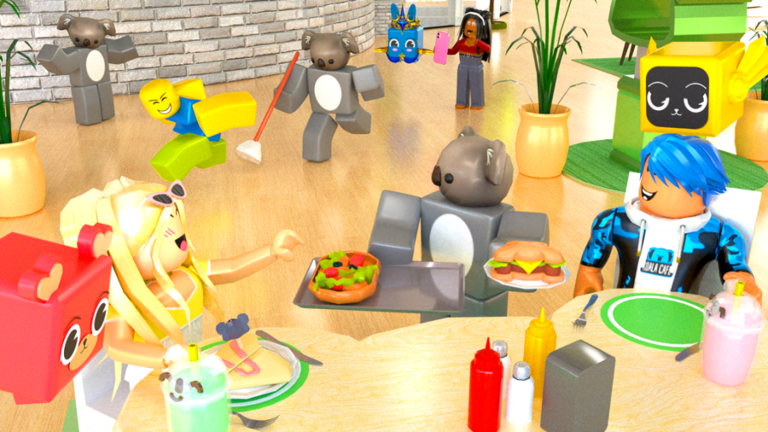 5. VR Laser Tag (Co-Op Roblox VR FPS)
This engaging Roblox VR game brings back many memories with its interactive laser tag gameplay. Put on the headset, and you will enter an immersive darkroom with several neon lights. You will then go head to head against other players in teams.
You can have loads of fun by inviting your friends to play alongside you. The rules are similar to the real-life version of Laser Tag VR, where the team with the most points wins. Instead of hiding in corners, you can strategically position yourself to get the most points.
This game is also available to play without VR, but it is highly recommended to play this with a VR headset to get the full immersive experience.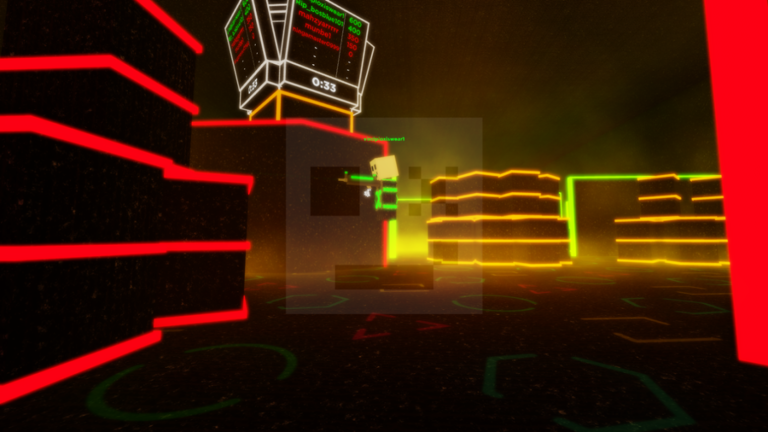 6. Vibe VR
If you're looking for the perfect game to unwind after a long day, Vibe VR is the one for you. This engaging game allows users to enter a virtual world where they can play tennis, wrestling, and darts, and you can even push people off cliffs for fun. You can control your hand movements using your headset controllers, and with haptic feedback, you can feel resistance in sports such as wrestling.
This Roblox VR game creates the perfect environment for fun with your friends. If your friends aren't available, that's okay too. There are always 30-40 players online within this game that you can interact with once you enter.
The Vibe VR store also has some items you can purchase for your avatars, such as the Boombox. You can play music with your friends while having fun and exploring everything this exciting game has to offer.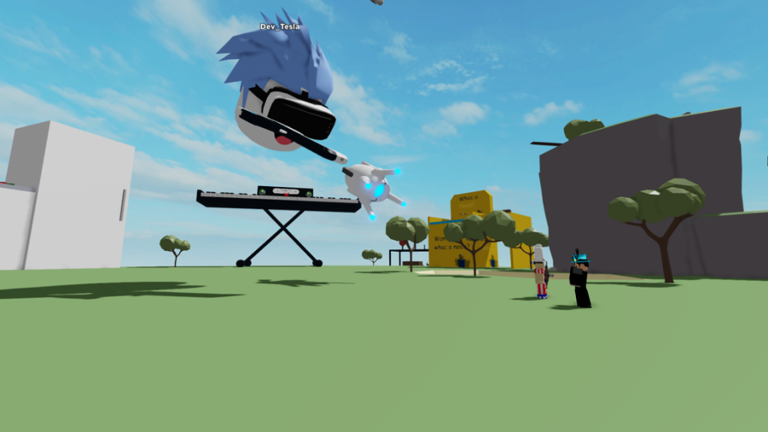 7. Cook Burgers VR
Are you looking for a fun way to earn some Robux? While cooking burgers may not seem like the most exciting job, there is much more that you can do within this Roblox VR game. Cook Burgers VR is similar to the Koala Cafe game mentioned above, as your role primarily revolves around managing the entire restaurant.
You'll have several hurdles to get through, one of them being the rats within the restaurant. Also, if you find the secret potion, you can switch to a rat's perspective. The game dynamics are very interactive, so you can flip burgers, serve customers and kill rats while earning Robux!
8. Road To Gramby's
This is another puzzle-based Roblox VR game that involves a user moving on a road to reach his destination. There are several blockages along the way where you would have to devise creative solutions by using the environment around you.
Road to Gramby's involves using your imagination to 'build' solutions to reach the target. You will be able to explore this 3D-based environment and interact with different items such as Rocket Launchers, Cars, and much more!
With interactive environments such as the red, purple, white, and yellow deserts, the jungle, snowy terrain, and the wall, there is plenty for users to experience within this exciting Roblox VR game.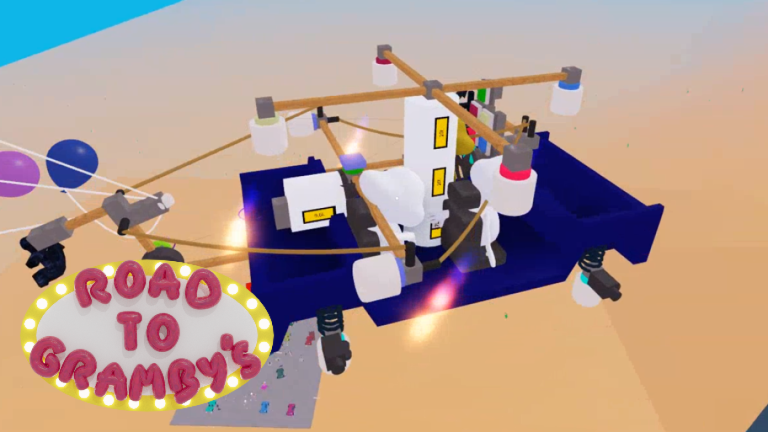 9. Edgeworks (Roblox VR Parkour)
Ready to explore a 3D world full of exciting activities such as parkour and freerunning? This VR Roblox game allows players to live their virtual lives on the "edge" by enabling them to perform different actions.
Users can select guns to battle each other to defend themselves. Combine that with the thrill of parkour and freerunning, and you've got an extremely entertaining game. Users can bypass different hurdles simply by jumping over them.
The game also requires a bit of analytical reasoning since physics is involved in the gameplay. While you may think running across complete virtual walls may be easy, Edgeworks developers have included certain limitations you need to be aware of while playing the game.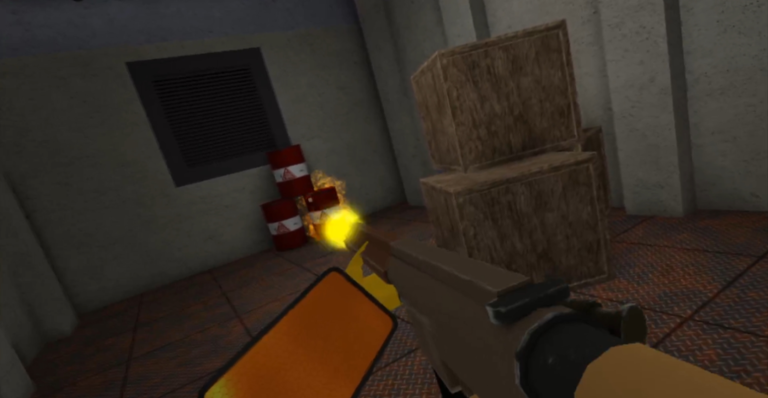 10. VRBlox Drawing (Best For Artistic Souls)
Would you like to explore the inner artist within you? This interactive VR Roblox game provides a platform for users to combine multiple colored balls to create images. You can make whatever you'd like while jamming to your favorite tunes.
VRBlox Drawing is a great choice if you want to unleash your creativity on a blank canvas. Drawing in VR is incredibly satisfying, and the fact that you can convert these drawings to 3D makes this game even more appealing.
While users have complete freedom within the game, it is recommended not to draw anything inappropriate since many of the game's users are minors.
11. Skeds Playground (Fun Roblox VR Game)
This fun Roblox VR game enables players to solve different problems as they move through an obstacle course. Skeds Playground requires players to work as a team, so you can invite your friends to join to complete the game to the end.
If you want to cause some trouble, you could sabotage team plans and toss players around the playground. Experiencing the obstacle course in VR is a lot of fun as you can truly enjoy the environment and interact with your friends while you solve your way through the obstacle course.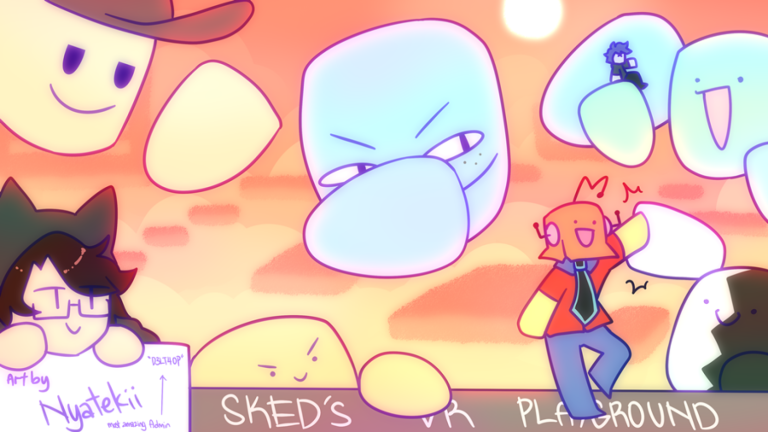 12. Noodle VR (Combat VR)
Want to fight other Roblox players in a fun combat-driven game? Noodle VR allows players to select between becoming a VR Noodle or a regular Roblox player. Noodle players have the edge as they have thin arms that can be equipped with knives.
One of the best things about this game is its stunning views in VR. The community is adding new locations constantly for players to enjoy.
13. Self-Driving Simulator
We must admit, Self-Driving Simulator is one of the most interesting Roblox VR Games out there. While purchasing self-driving cars may not be feasible for most individuals in real life, they can experience a self-driving car within this game. While the game does not offer many things to do, the primary goal is to interact with individuals in a comfortable setting.
This game is perfect for you if you want to get together with your friends and discuss your day. It is not limited to only VR users; players can join without a headset. However, with the headset, users can move their heads around and explore the surroundings, adding a new layer of interactivity to the game.
14. SCP ( Thrilling Roblox VR Escape Game)
Roblox's round-based virtual reality game, Secure Contain Protect (SCP), is inspired by the fictional SCP Foundation. The game occurs in a universe where strange things are labeled harmful and categorized into numerous categories. SCP is responsible for keeping these artifacts safe and preventing them from harming the outside world.
In each round of Project: SCP, players assume the role of either a D-Class object or a researcher. Your mission is to escape the SCP facility and live while navigating the hazards of this planet. As you go through the game, you will get access to numerous weapons that you may use to defend yourself against opponents. Be advised, though, that the VR experience may sometimes be terrifying. If you're up for a challenge, Project: SCP is a great place to start your VR experience.
15. Clashers VR (Best For Middle Ages Lovers)
Clashers VR is an action-based Roblox game that includes everything a fight enthusiast could want. Be ready to play the part of a warrior and engage in exciting new adventures. Whether you play Castle Defence or Wave Survival, you'll be equipped to the teeth with a plethora of weaponry to battle your way to victory. But beware: your opponents are just as well-equipped as you are and will go to any length to beat you.
Clashers VR will put your battling abilities to the test as AI foes fire various weaponry, including flying missiles. If you're searching for an adrenaline rush, check out Clashers VR on Roblox.
16. OPPOSER VR [Alpha]
The exhilarating Roblox game OPPOSER VR [Alpha] blends action and physics to create an immersive gaming experience. Players may participate in team-based combat or go rogue and destroy anybody, thanks to a fully stocked armory of weapons, armor for protection, and a well-designed environment.
While the game is still in Alpha, it contains a fair degree of violence, with players urged to kill everyone they encounter. Nonetheless, if you're searching for an adrenaline-pumping VR game, OPPOSER is well worth a try. Join the Roblox fight and see whether you have what it takes to win.
17. VR Hands
You'll need a VR headset to get the most out of VR Hands, a Roblox game. This game's intricate finger and hand motions are a significant selling point. Gamers can use their massive hands to push other players around the map and use their collected items.
While playing VR Hands, you can assist your non-VR friends or knock them off the map with a table tennis racket. The VR technology enhances the game's immersion and realism, providing players with a novel and engaging experience. To summarize, VR Hands is a fantastic time for gamers of all skill levels because it offers a unique blend of competitive and cooperative gameplay.
18. Cleaning Simulator
This Roblox VR game lets you finally live out your cleaning dreams without getting your hands dirty. Cleaning Simulator takes you on a virtual journey where your task is to clean up different messes, from spills on the floor to stains on the wall.
Whether you want to play with friends or go solo, this game offers a unique experience of cleaning up in a virtual world. Cleaning Simulator is fun and immersive, mixing Roblox art style and 2D animations. Now put on your virtual reality headset and prepare to clean up the mess in this thrilling Roblox game.
7 Things That Make Roblox VR Games Worth Playing
Roblox is a popular gaming platform that has been around for more than a decade. Roblox's virtual reality (VR) games are among the platform's most appealing offerings. Roblox virtual reality games are unlike any other video game out there.
These are some of the benefits of playing Roblox VR games:
1. Immersive Gameplay
Roblox VR games are designed to immerse players in the game world. Playing these games will make you feel like you're there. Players can step into massive 3D worlds to play games from a first-person perspective. With VR headsets such as the MetaQuest2, players can experience stunning visuals, 3D audio, and much more.
2. Wide Variety of Games
Roblox VR games provide a large selection of games to choose from. According to online sources, over 40 million games are currently in their database. There are unique video games for everyone, from puzzle solvers to first-person shooters. As well as regular updates, new games are regularly added to the library.
3. User-Generated Content
One of Roblox VR games' most significant advantages is that players create the experiences. This means you can find various games with different themes and gameplay styles, ranging from first-person shooters to puzzle games. The creativity and ingenuity of the Roblox community are truly impressive, and you'll find many games that are not available on other VR platforms.
4. Easy Accessibility
Roblox VR games are relatively easy to access and play. You don't need a high-end VR headset or a powerful gaming PC to enjoy them. The only things you'll need are a Virtual Reality (VR) headset and a smartphone that's compatible with Roblox. This makes Roblox VR games accessible to a broader audience, including younger gamers and those on a budget.
5. Social Experience
Roblox VR games are inherently social, with many games allowing for multiplayer experiences. You can collaborate with friends or other players worldwide to complete challenges, solve puzzles, or engage in combat. This social aspect of Roblox VR games makes them a great way to connect with people and make new friends.
6. Endless Scenarios
Roblox VR games are often repeated numerous times by players, thanks to several scenarios and ever-changing gameplay. You can play the same game multiple times and have a different experience. There is always something new to explore since many games have frequent updates and new material added to them.
7. Educational Value
Roblox VR games can also be educational, with many games designed to teach players about history, science, and other subjects. These games can be a fun and engaging way to learn new things and expand your knowledge while having fun. Roblox has also specifically created several education tools to allow young learners to explore, learn and adapt.
In conclusion, Roblox VR games offer a unique, immersive gaming experience that is affordable, social, and creative. With a wide variety of fun and educational content, there is no reason not to try Roblox VR games.
You may also like our piece that details the top Metaverses available.
Current State of Roblox VR Gaming
VR gaming has become increasingly popular recently, with Roblox VR leading the revolution. It is important to note that Roblox isn't a game; it is a platform that allows users to play and create 3D games.
Roblox added VR support in 2016, making it the largest social VR platform in terms of the number of users. They also added cross-platform compatibility, meaning that users could utilize different devices to connect to play various Roblox VR games.
Despite being around for almost two decades, Roblox VR gaming is now more popular than ever, with approximately 54.1 million daily active users. With an extensive library of over 40 million VR games, Roblox users have plenty of options to play and interact with other individuals. Users can develop and monetize their games, which makes Roblox VR unique from its competitors.
Many large businesses have also taken an interest in VR gaming industry. World-renowned sports brand Nike has also entered the Roblox VR "Metaverse" by creating Nikeland, a virtual world where users can play different sports-based games. With other interactive games such as "The Floor is Lava," Nike has attracted many users to its virtual world.
Other brands such as Tommy Hilfiger, Gucci, Ralph Lauren, and Givenchy have created virtual spaces within Roblox to interact with users. Each virtual space offers its own entertaining games such as BMX Tricks, Scavenger Hunts, and more! Gucci displays its collection within its virtual garden, where users can purchase, browse or try different items on for their Roblox avatar. You can also check out our article, and find out all about best Roblox avatars.
Is Roblox VR The Future Of Gaming?
With large tech companies worldwide gearing up to create the "future of social media," VR is vital in making user experiences more immersive. Although Roblox has been around for over two decades, adapting to include VR has become more of a necessity to entertain millions of people who are playing and creating on this platform.
Their decision to introduce VR compatibility has paid off immensely as big brands have started building up their metaverses within the Roblox VR platform. Roblox is considered one of the first versions of the Metaverse by connecting users from different devices into one virtual world.
However, there is still a long way to go, with other competitive VRs such as Horizon Worlds and Sandbox working relentlessly to innovate.
Conclusion
With its massive user base, Roblox has tons of untapped potential in refining VR-based game experiences within its platform. Other competitive gaming platforms, such as Minecraft, are also working on improving VR-based experiences. Roblox VR's primary strategy is to increase the number of adults using their site, though they have a large group of young users.
For additional information on the best metaverse games, have a look at our list!